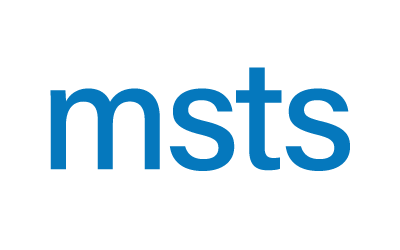 Credit as a Service® (CaaS)
An omni-channel payments solution offering a range of alternative payment options for customers. MSTS' technology allows businesses to consolidate billing, guarantee not-to-exceed pricing, and provide level III data. The credit management solution alleviates the overhead and risk associated with issuing extended terms including bad debt and delayed cash flow. It includes branded customer support and accounts receivables services for a seamless customer experience, reducing back office costs.
MSTS is a financial technology company, working globally with B2B companies. Its Credit as a Service solution accelerates business commerce by streamlining payments and A/R processes. Payments: Omni-channel payment solutions, with not-to-exceed pricing, level III data. Credit and Underwriting: alleviate overhead and risk associated with extended terms. Managed Services: provides branded support. Smart Integrations: easily integrates with ERPs, CRMs, eCommerce systems, banks and business systems.
MSTS is a global leader in B2B payment and credit solutions, facilitating transactions for customers around the world. InvoiceMe, a tool within Credit as a Service® (CaaS), allows organizations to extend terms to customers when they purchase online. CaaS is setting the stage for the future of omni-channel B2B payments with a suite of applications to accelerate business commerce. MSTS' culture continues to be the catalyst for continued success in the ever-changing world of financial technology.
No Results Found
The page you requested could not be found. Try refining your search, or use the navigation above to locate the post.