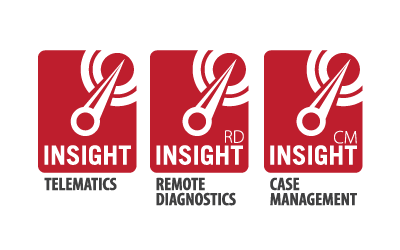 With Hino Insight Telematics, you can monitor idle times, heavy braking, speed, location, distance traveled and much more. Insight Remote Diagnostics will alert you, your dealer and Hino in the event of a Diagnostic Trouble Code and we will direct you as to next steps and urgency. Insight Case Management will streamline the service process with appointment co-ordination and service progress updates.
Up to 25% decrease in fuel costs
Up to 30% reduction in idle time
10% drop in daily mileage
Hino Trucks, a Toyota Group Company, manufactures, sells, and services a lineup of Class 4-8 commercial trucks in the United States. Hino Trucks is the premier heavy & medium duty nameplate in the United States with a product lineup that offers fully connected vehicles with the most comprehensive bundle of standard features in the market. Headquartered in Novi, Michigan, Hino has a network of over 240 dealers nationwide committed to achieving excellence in the Ultimate Ownership Experience.
No Results Found
The page you requested could not be found. Try refining your search, or use the navigation above to locate the post.