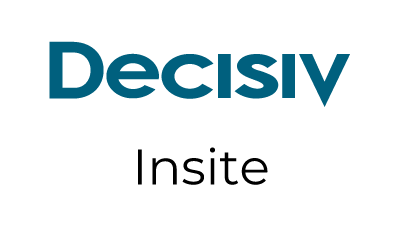 Increase your access to business insight and intelligence—with Insite. Insite is a tool that provides you with pre-defined service management reports that put your KPIs for fleets, brokers, dealers, and OEMs all in one list, making critical business information only a few clicks away.
Critical insight into your organization's service process.
A simple, streamlined way to get the information you need to make the best decisions.
Automated report delivery ensures that critical asset service data is distributed at regularly scheduled intervals to everyone you need to keep informed.
Simple. Accessible. No Hiring Necessary: Insite captures your KPIs in a consistent, easy-to-understand manner. Access summarized reports, analyses, and key activity dashboards without hiring expensive data experts.
Save time and stay in communication: Automatically generate and distribute asset service and asset performance reports based on the settings you select for your network.
More variables, more accountability: Use Insite's dimensional model to organize your data in cubes, dimensions, and measures. Highlight your successes and drive accountability with best practice reporting.
Decisiv provides a cloud-based Service Relationship Management (SRM) platform that revolutionizes how the service supply chain for commercial assets communicates and collaborates. As the industry leader in SRM technology, Decisiv is driving unrivaled improvement in asset performance and utilization for manufacturers, service providers and asset owners in the commercial vehicle, heavy equipment, and industrial markets. The SRM platform's ability to harness, share and analyze connected asset data, and to intelligently enable service management, is the key to driving asset uptime and availability. Decisiv is the partner of choice for major commercial vehicle manufacturers, including Volvo, Mack, Hino, Isuzu, Peterbilt and Kenworth, as well as their dealers and call centers, service networks and asset owners.