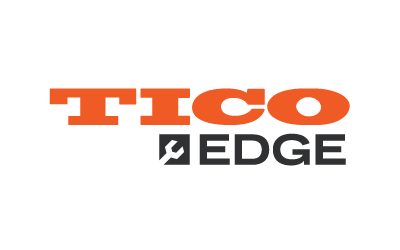 TICO Edge is a cloud-based platform that allows TICO's dealer network, end-user customers, fleets, and the TICO Uptime Center to collaborate and have real time visibility to individual repair events throughout the TICO network. Through the added integration of Edge Connected Diagnostics telematics, end-users have real time metered and fault data in conjunction with the TICO Uptime Center.
With TICO Edge, TICO customers benefit from the added value of enhanced uptime and a superior service experience. TICO's North American dealer network and the TICO Uptime Center utilize the platform in conjunction with end-user customers to raise the bar on uptime. 
The only single system service platform, complete with telematics integration, from a terminal tractor OEM today
Collaborate and have real time visibility to individual repair events
Real time metered and fault data
Streamlined communication
Enhanced visibility
Shortened repair times
Increased uptime
Superior service experience
TICO (Terminal Investment Corporation) has been a pioneer in fleet services, terminal services, and terminal tractor manufacturing for over 46 years. TICO has also been manufacturing its Pro-Spotter terminal tractor for retail availability since 2008.
Born in the ports, the TICO Pro-Spotter is a product with the most effective R&D strategy in the yard tractor market today. And from that experience as an OEM manufacturer, TICO has been able to operate and maintain a fleet of over 1,500 yard tractors at ports across North America. Its Pro-Spotter On- and Off-Highway terminal tractors and Pro-Shuttle terminal trailers are also currently in use in distribution centers and rail terminals throughout the continent. Pro-Spotter terminal tractor sales, service, parts, and rentals are available through its North American dealer network.
TICO Manufacturing is the quality manufacturer of the TICO terminal tractors, which are built "For The Real World" in Ridgeland, S.C.
No Results Found
The page you requested could not be found. Try refining your search, or use the navigation above to locate the post.